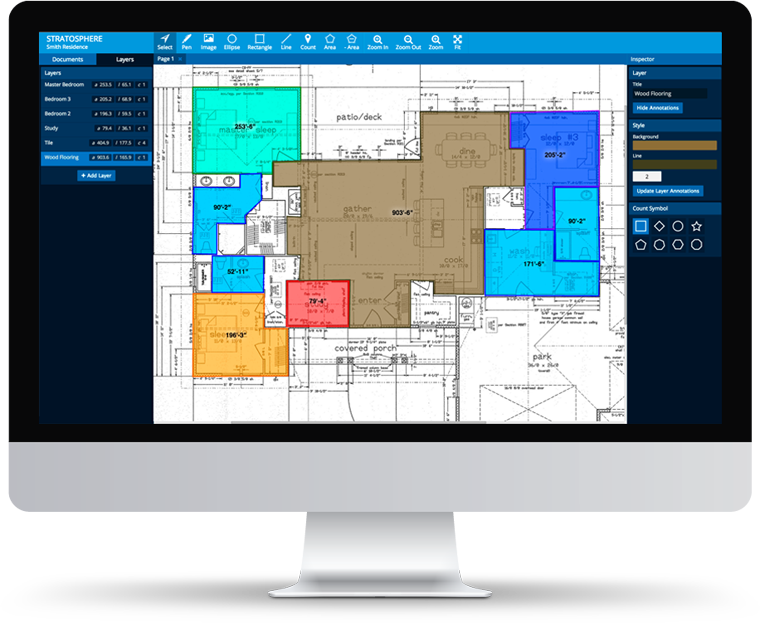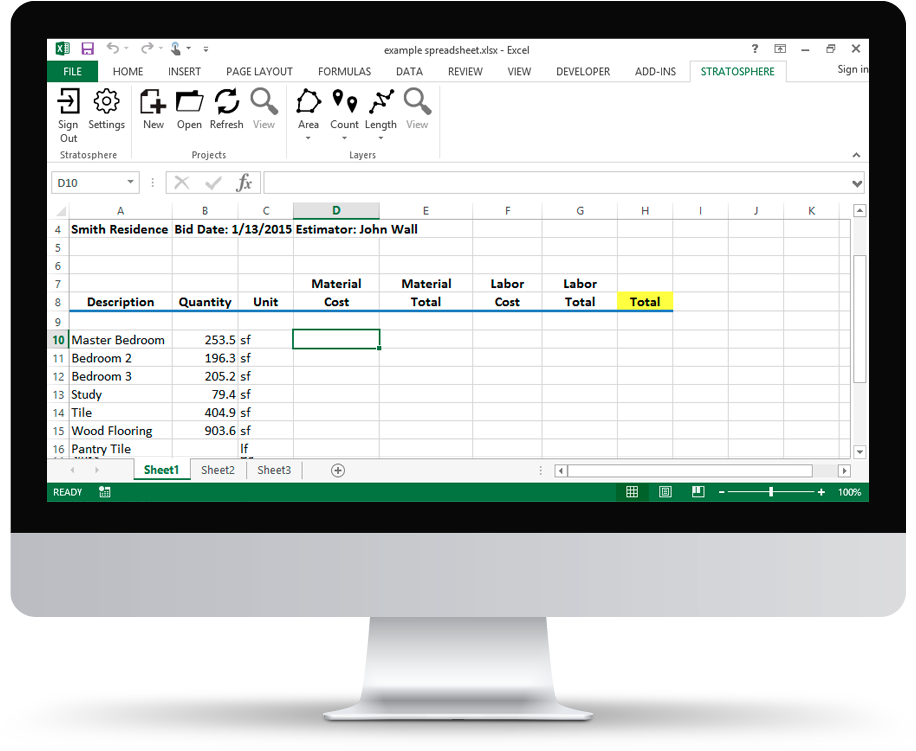 Features
Access from Anywhere
You can access Stratosphere and your plans with just your web browser.
Seamless Integration
Integrate your takeoffs completed in your browser with Microsoft Excel.
Takeoff Customization
Nearly infinite colors and symbols.
Simple to use
Complete your first takeoff in minutes.
Markup
Customizable markup tools and highlight.
Collaborate
Real time collaboration (coming soon).
Work as a Team
Share plans and projects with your team.
Embed Images
Easily embed images directly into plans.
Print
Print plans with takeoff and markups.
Plans
1 user
Plan Document Storage
Microsoft Excel Integration
Telephone Support
Solo Annual
per month / paid annually
Save 18%
1 user
Plan Document Storage
Microsoft Excel Integration
Telephone Support
Team
per user / per month
Save 6%
2 or more users
Plan Document Storage
Microsoft Excel Integration
Telephone Support
Team Plan Sharing
Team Project Sharing
Team Annual
per user / per month / paid annually
Save 24%
2 or more users
Plan Document Storage
Microsoft Excel Integration
Telephone Support
Team Plan Sharing
Team Project Sharing
Contact
Sales
Tally Systems, Inc.
(800) 748-6636
(858) 271-8346
sales@tallysystem.com
9750 Miramar Road, Suite 365
San Diego, CA 92126